---
The New Adobe CC 2019 Release Is Here
the October 15th, 2018 Adobe announced the immediate availability of the all-new CC 2019 release, the next generation of Creative Cloud with hundreds of new features and advancements across their product line surrounding three key themes: to accelerate your work, to liberate your creativity, and to help you create anything…  CC 2019 is the next major release following the CC 2018, CC 2017, CC 2015, CC 2014, and CC 2013 versions, which in turn replaced CS6 from 2012.
What You Should Know About the 2019 Release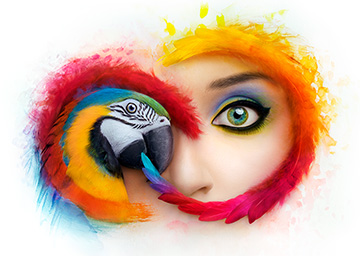 The CC 2019 applications are complete new builds of the tools and not just "in place" feature updates to the existing versions. When upgrading your system, the CC Desktop App will, by default, uninstall prior CC (not CS) versions on your machine, so that you just have the latest release… It will automat­ically migrate your presets, preferences and any compatible add-ons; however it will not migrate third-party plug-ins.
If you do not want it to uninstall your prior versions – for third-party compatibility reasons or just to wait until you're comfortable with the new CC 2019 version – then click on "Advanced Options" and uncheck "Remove old versions." In all cases, per usual, you'll have to reinstall any third-party plug-ins and extension panels after you upgrade. For more information and details, please see this guide. So, it's up to you: if you choose, CC 2019 will install and run alongside CC 2018, CS6, or any older CS versions with no problem (and some people do this), or you can have the the older release(s) removed.
As of this writing, the CC 2019 direct download links are not available yet, but we hope they will be released soon… In the meantime, the CC 2018 standalone installers are still available.
What's New in CC 2019 ? [Video]